As the Cannabis Industry changes and folks move in to a more regulated State of California I want to make sure that you know there is a local insurance resource in Mendocino, Humboldt and Lake County
Please don't hesitate to email ([email protected]) or call with questions 707-391-3664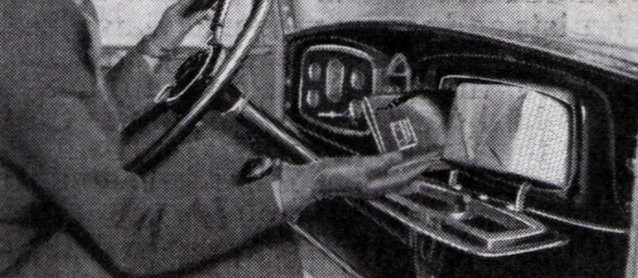 Things to keep in, keep out of your glove compartment
Wednesday, January 09, 2013 3:02:40 PM
Linda Melone
What's in your glove compartment? Organizing this convenient catch-all can save you time and aggravation if you're in a car accident. Or it can give a car thief everything he needs to know to steal your identity.
Instead of stuffing it with napkins, ketchup packets and breath mints, turn your glove box into a useful tool. Not all items belong in it. Your address and other identifying information make certain paperwork prime material for thieves to find out where you live, for example.
Here's what the experts say you should keep stashed in your glove compartment and what you should leave at home or in your wallet.
DO NOT keep in your glove compartment
1. Personal papers.
Never leave anything with personal or identifying information -- such as credit card bills -- in your glove compartment, says Frank Scafidi, a spokesman for the nonprofit National Insurance Crime Bureau. "It's just too easy for thieves to take your ID and use it to make phony credit cards, loan applications -- you name it," he says.
2. Vehicle registration.
While vehicle registration papers must be presented when asked for by a law enforcement officer, you do not need to store the originals in your glove compartment. Instead, keep a copy in your wallet next to your driver's license, Scafidi says.
3. Receipts.
Stashing any kind of receipts also can cause problems. Some establishments print receipts with a customer's full name, home address, email address and even credit card number. Any information that may be associated with your residence should not be stored in your glove compartment.
4. Driver's license.
Keep it, along with your original registration, in your wallet to avoid identity theft.
5. Vehicle title.
Your car's title should be stored in a safe place, not your glove compartment. If it's stolen, your title could be used to create fraudulent titles to help sell stolen cars, Scafidi says.
6. Checkbook and wallet.
Both may enable a thief to steal your identity along with your bank account numbers.
Do keep in your glove compartment
1. Proof of car insurance.
A card issued by your car insurance company proves that you have insurance coverage for your vehicle, including the minimum amount of liability insurance required by state law, says Loretta Worters, vice president of the nonprofit Insurance Information Institute. Forty-eight states require a certain amount of auto liability insurance.
Five reasons to choose a Local Insurance Agent
L- Lasting dedication. Someone that is in your community for the long haul and doesn't want to come and make a quick sale and leave
O - Office - location, location and agent with a store front near your home or business
C - Customer service you can touch - literally a hand shake away.
A - Accountability- I see you at the grocery store, at PTA, its a small town! I want to make sure you are covered so that I am confident when I see you in our day to day life that you trust me with your business
L - Love selling insurance. I have a true passion for making sure people are covered and have what they need from me as an agent
Renters insurance is often overlooked. People tend to think that this value of their belongings is not very much. The reality is when you look around your house to replace those things would be a lot more than you could probably afford to just go out and do. We are fortunate that we have a very generous community, and you would likely be able to have fundraisers to replace some of your belongings however wouldn't it be nice just to be able to go out and buy everything brand-new. Renters insurance is very affordable usually priced about $12 a month which is just the price of the three coffees surely you can give that up for the peace of mind that the renters insurance would bring.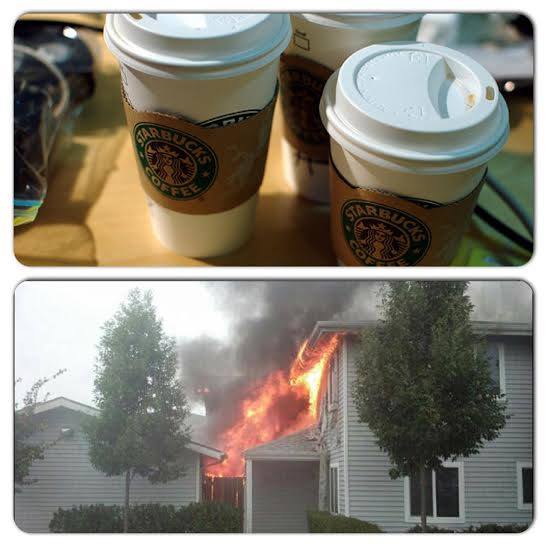 This is the first Blog I wrote for my friend Melissa at CBR Services. 
The link to their website is below: 
Hi I'm Maureen Mulheren, most people know me as Mo. I've been a licensed insurance agent since 2008. In February of 2015 I opened my own business, Connect Insurance in Ukiah. I'm an "Independent Agent" which means that I can offer my clients a variety of companies.
Do you offer any advice to commercial clients on how to reduce their insurance rates? Is there a bundle deal that offers more coverage at a better rate perhaps? Having a bundle would definitely reduce your insurance rates for not only a multi-policy discount but multi-vehicles and drivers. Here are more ways to reduce your commercial auto insurance:
If you have a Commercial Driver's License you can save up to 20 percent, If you have been in business for more than three years you could be eligible for a discount of up to 5 percent, If you've maintained continuous insurance coverage for the last 12 months you could be eligible for additional savings, Paying in full is a great way to get a discount you could save up to 15% by paying your policy all at once.
Have you noticed if a certain age of a vehicle or age of a driver can impact insurance premiums? As far as the vehicle this is very difficult to determine. It's always my recommendation to have your agent check on the price of various vehicles before you purchase them, one make and model could cost you more that a comparable model.
Insurance rates are based on algorithms of risk. So of course the less experience a driver has the "riskier" they are viewed so the rates are higher. The age at which the risk changes is constantly influx so it would be a little difficult to pinpoint an exact age.
Have you noticed if there are areas of coverage that clients could be missing?
Sometimes especially when you are starting out a new company you are looking at saving the most money. As your business grows your risk increases. Also it's important to realize the difference of not carrying "Full coverage", meaning you are carrying a liability only policy, when you do this you are essentially leaving your companies asset (your vehicle) at risk of having to be replaced at your cost. Again this is something that your agent can quote for you so that you can see the value vs the cost.
How often should clients review their policy with their agent? Your agent should review your policy each year at your renewal. They would be checking to see if there are any rate increases or decreases with the company they have you with vs other possibilities in their agency. As your company grows and you add vehicles and employees this offers an opportunity to take a look at your policy again and make sure that it is still aligned with the policy you have in place.
Do you have any further advice for these clients? Yes, I think its very important to work with an agent that has your bottom line in mind, that includes your rate and your risk. When you build a relationship and trust with your agent that's invaluable to your business.
Connect Insurance
Maureen "Mo" Mulheren
Insurance Agent #0G38950
707-391-2101 office
707-391-3664 cell
304 N State Street #1
Ukiah, CA 95482
Find me on Facebook: facebook.com/tmykconnectinsurance
CBR Services:
/